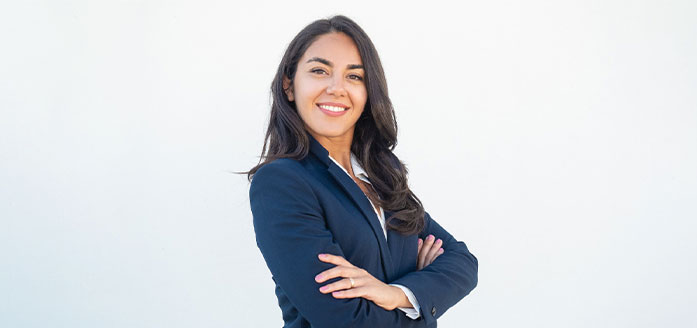 Best Ways To Stay Confident In Life
Confidence is the key to standing out from the crowd. It is the only way to which you can kiss success. But, having confidence in life is one of the toughest challenges most people in the world face. Even the biggest brains on this planet had gone through a phase when they were not confident about themselves. 
We all know that a confident person can conquer the world and overcome the greatest battles of life. But, how to maintain confidence all the time? This is a question that needs an answer. So, with this article, we will discuss some tips that can help you remain confident even in the most challenging times of your life.
Read it: How to Stay Positive in Life
Tips To Remain Confident
Think Positive
Positive thinking manifests confidence in humans. Whether you believe it or not, according to various psychologists, positive thinking can help a person overcome fear. When you are not filled with negative thoughts, your mind tends to be more optimistic and confident. So, eliminate all the negative feelings or thoughts that are pulling you down and start living with a progressive, positive attitude.
Change your Physiology
Do you know your body posture has a lot to do with your level of confidence? Your body says a lot of things before your mouth can speak. Therefore, maintaining a good posture can be a sign of a confident person. When you are standing, stand straight, do not lean back or curve your spine. Open up your chest and square your shoulders. Moreover, your body language also conveys what you are thinking and feeling. Thus, never let anyone know you have a dearth of confidence.
Constant Growth Of Mind
Knowledge infuses confidence in us. That is why we all should never stop growing our knowledge. Always learn something new. It can be related to your field, interest, or anything you want, but never say no to learning. When you know, you have everything in this world. A constant upgrade in your skills and knowledge can define your growth well. So, be always ready to learn to remain confident all the time.
Believe What You Do
You must believe in yourself, your work, and your skills. Confident people never let other's opinion destroy their beliefs. If you are doing something right and confident about it, just do it. Do not think what others are thinking or saying. Once you climb the ladder of success, the same people will come and wish you. So, do things with sheer focus and will; only then you make your own name in this world. 
Be Humble Always
There is a very thin line between confidence and overconfidence. Always remember the difference between them. There are times when confident people start forgetting to stay humble in life and become overconfident. Always keep a check on yourself if you think arrogance is taking over you. To remain humble throughout your journey, always remember the time when you have nothing in life, and always stay with people who were there with you when no one was. This will keep you down to earth and always help you to be confident and not overconfident. 
Also read: Fun Ideas To Celebrate New Year's Eve At Home