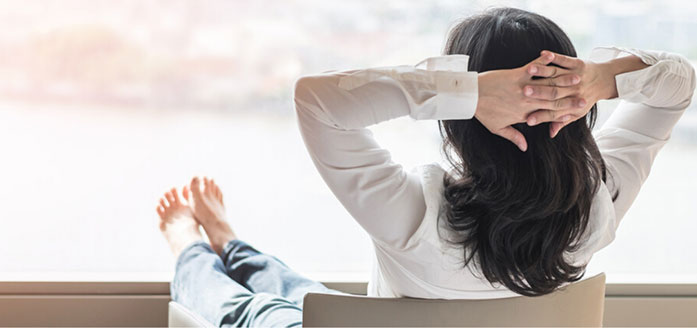 Small changes that impact you and your Life
Changing habits can be a dedicated task which not all people are very good at. It can be a challenging shift in your schedule when you're used to your old routine. Change is excellent, but it can be tedious and stressful. At first, you will crave to go back to your old habits, but once you put the hard work into changing them, there is no going back. 
Read it: Best Ways To Stay Confident In Life
Here Are Small Changes That Impact Your Life
Sometimes, it's the small things that matter and significantly impact our Life habits. If you feel that your life is stuck and is going monotonous, here are some minor changes we suggest you do better and get more out of Life. 
Workout
Exercising is a way to keep your soul nourished and away from negativity. Doing a workout in the morning is essentially the best way to kickstart your day. It will give you a headstart which will keep you energized all day long. 
Making a to-do list
Organizing your work is the best way to change your life. This will help you prioritize your tasks and complete them promptly. When you accomplish your tasks and tick them off, it gives you a sense of achievement and motivates you to work even harder. 
Be positive
It is necessary to stay optimistic and surround yourself with good energy. Once you ignore the negative vibes, you will feel fresh and full of Life. 
Set and stick to your goals
Please write down your goals and make sure to complete them within the time you estimated. This is a proven theory that when you write something down, you'll be determined to achieve it in whatever way you can. You can put your goals out in the form of anything that is easily accessible and seen. 
Smile more often
A smile is just a short form of expressing your emotion out in the world. It helps you to influence your day and lift your mood. Frowning every time will not help in any way to you and the people around you. So, smile more often and spread happiness. 
Find something new to explore
You always wanted to do something creative but can't have your hands on it. This is when you want to change by engaging yourself in something new that makes you more productive and makes you contented. 
Go on an Adventure
The adventure keeps you alive and gives you a sense of thrill through which you get relaxed and activated. Traveling also works as a therapy and is a life-changing experience. It's okay to go out on some adventure and take risks but with safety measures. 
Be assertive
Confidence is the key to pushing yourself to do things that require willpower and determination. If you're confident in your actions, others will believe you eventually. You have to trust your instincts and guts because you have the power to do anything and everything. Do not ever question your caliber. 
Get the most out of life while following these habits, and we are sure that these will make you feel more alive and contented. 
Read also: Tips to Become the Best Version Of Yourself