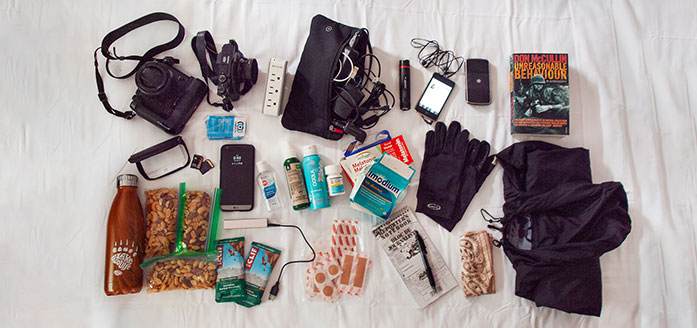 Must-Have Travel Essentials
Travel is exciting and fun when you have your tickets done and your destination booked and ready for backpacking. When you're packing your bags, this is where the thinking part comes. You have kept your must-have clothes, and all the new things you have bought there are some essentials that you have to keep in mind. These are the things you need, and no matter wherever you go.
Must read: Qualities of being a Good Friend
List Of Travel Essentials While Traveling
Traveling is overwhelming, and you tend to forget some essentials while packing. Don't worry, and we are here for making things a bit easier for you by curating an essential items list for you:
Hand Sanitizer
In these challenging times, you can't forget to have sanitizer with you. It is a must-have essential to prevent you from getting any germs while traveling. You have to take care of your health while traveling to enjoy your journey to the fullest.
Wallet
You must have some cash and IDs in your wallet to have a safe journey. It is just a small pouch that will carry your documents in an organized manner.
Extra clothes
No matter how many days you have planned to stay, it would be best to carry extra clothes while going on a trip. You should be aware of the weather conditions there and purchase clothes accordingly. You can have some clothes in your handbag, just in case your suitcase gets misplaced. 
Charger and Cords
While traveling, smartphones come in handy and are used for various purposes. You use it for clicking pictures, calling, and tracking your location. You can't afford to have let it die in between some adventures. Power banks have become an essential gadget for traveling for a long journey. 
Toiletries
Carry a small backpack for all your toiletries essentials. Your toothbrush, hand wash, face wash, and other things will be in a convenient place, and you can use them instantly. 
Medications
Make sure you carry your medications with you to avoid getting exhausted and feeling sick on your trip. If possible, have a small first aid kit with you in an emergency. Better safe than sorry. 
Entertainment Accessories
It is recommended that you carry some entertainment stuff with you on your trip. It can be headphones, a tablet, or books. It's not possible to gaze outside the window every time and enjoy the scenic view. It can be tedious, and you need something to make you relax and enjoy the trip. So, it's beneficial to carry some entertainment essentials with you to emerge yourself in some good aura.
Travel Kit
It is the essential thing that you can't miss. This travel kit is the sole supplier of everything you need. It contains extra face masks, makeup, sanitizer, moisturizer, etc. You can also fill it with some clothes and snacks if you feel hungry. 
Do not forget to have these essentials while traveling for an awesome trip. You can always add more requirements to it, but the most important thing is to have fun while keeping in mind the sanitization and your health.
Read also: Things that we don't do anymore because of Technology